Summary: Shade is created in a large town by empire servants and you are requested to resolve this either simple kill the shade or also take care of the empire agents with extra minor reward.
This quest appears only after completing at least full mastery, plus the shade is supported by servants and empire supporters, takes several deaths for shade to die and strong each time.
Reward: Perk for killing the shade (Shadeslayer), something extra for killing/dealing with agent's skills from Eragon/Arya.
Main Request: Shade or the quest giver voiced by me.
____________________________________________________________________________________________________________________________________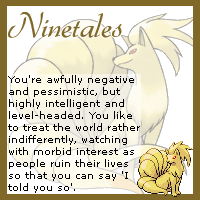 Newbie




Posts

: 20


Join date

: 2012-02-10


Age

: 24


Location

: Australia



Newbie




Posts

: 16


Join date

: 2012-02-17


Age

: 23


Location

: Norway



maybe the shadeslayer perk gives you + 25% damage against spirits/ undead or something like that?
Active Member




Posts

: 215


Join date

: 2012-01-18


Age

: 22


Location

: UK



I like the idea, sounds like it can work, but... it would have to be scaled up a bit in terms of difficulty, Shades won't be half as rare as in the books in our Alagaesia (influx of inexperienced sorcerers).
So the quest's Epic-Factor might be better served if the Shade was created through a larger-than-average summoning and is comprised of MANY spirits, rather than Durza's 3 & Varaug's few dozen. [Note: Shades can be of any race, gender and species, it has been known that animals and even Dragons can become a Shade.]
I'm not sure about the Perk because atm Necromancy doesn't exist in Alagaesia it's a magical impossibility; unless things go well at the Main Quest team meet that is.

Forum Administrator




Posts

: 147


Join date

: 2012-01-06


Location

: England





Similar topics
---
Permissions in this forum:
You
cannot
reply to topics in this forum